Starting a business in California is enough of a pain when you're trying to figure out registered agent services, business licensing, and the California State Franchise Tax Board among many other bureaucratic hurdles. That's why we got into serving as agents for service of process (aka registered agents): to save you the time and frustration.
How do we do it? Simple.
Fair & Transparent Pricing
We charge $49 per year to be your California Agent for Service of Process. Starting a business? We charge $149 plus state fees and you'll get access to customized business formation documents to start your California LLC or corporation ASAP. That includes the use of our business address on your public filings, same-day scanning, and more!
Local Expertise
The reason we can offer a veritable treasure trove of LLC and incorporation documents is thanks to our local staff. No no matter how weird California business regulations can get, our local staff is ahead of the curve.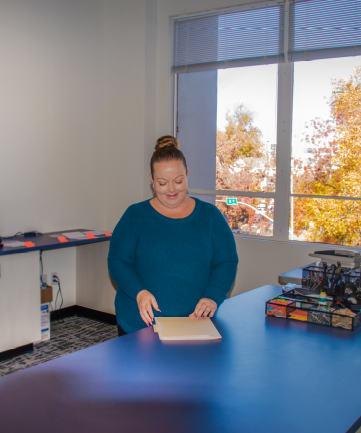 Stability & Security
Because we're local, you can trust us to stick around. Our permanent commercial business address is listed on every page of this site, and our local staff works solely on California business formation and service of process. Everything gets scanned and uploaded to your secure online account, and we never sell your data.
We know you've already developed your business idea and scouted the market for opportunities. All that's left is to officially get your California company up and running. The last thing you want to do is get buried in red tape or lost in California's peculiar business lingo. Our local agents have already cut through that tape for you with pre-populated business formation documents, and our price to form your company is just $149 plus state fees.
Why Us?
What makes the above so simple is that, really, we focus on doing everything we can to make the process of starting a business as smooth as possible for small business owners. Because making sure that you thrive is how we make sure that we thrive—every successful business launched and maintained is another long-term client for us.
Here at California Agent for Service of Process, we're committed to providing small business owners with fast, simple, premium service—all at a low cost. No games. No gimmicks. No exceptions.